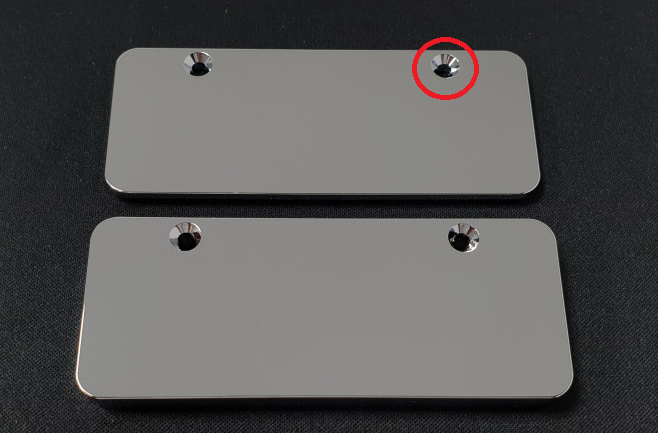 The internal weights are not polished before the machining and coating process of the manufacturing process, so you will observe some machining marks on the surface. If you see any resemblance of marks or foreign material under 0.1mm(±4/1000 in.), you're not eligible for R&R.
A-Stock: Scratches under 3 mm, imprints under 1 mm, foreign material under 3
B-Stock: Scratches over 3 mm, imprints over 1 mm, foreign material over 3
C-Stock: Scratches,imprints visible at a distance,
All of the above is only for the top surface of the product where it'll be most visible, any other sides are excluded from the QC standards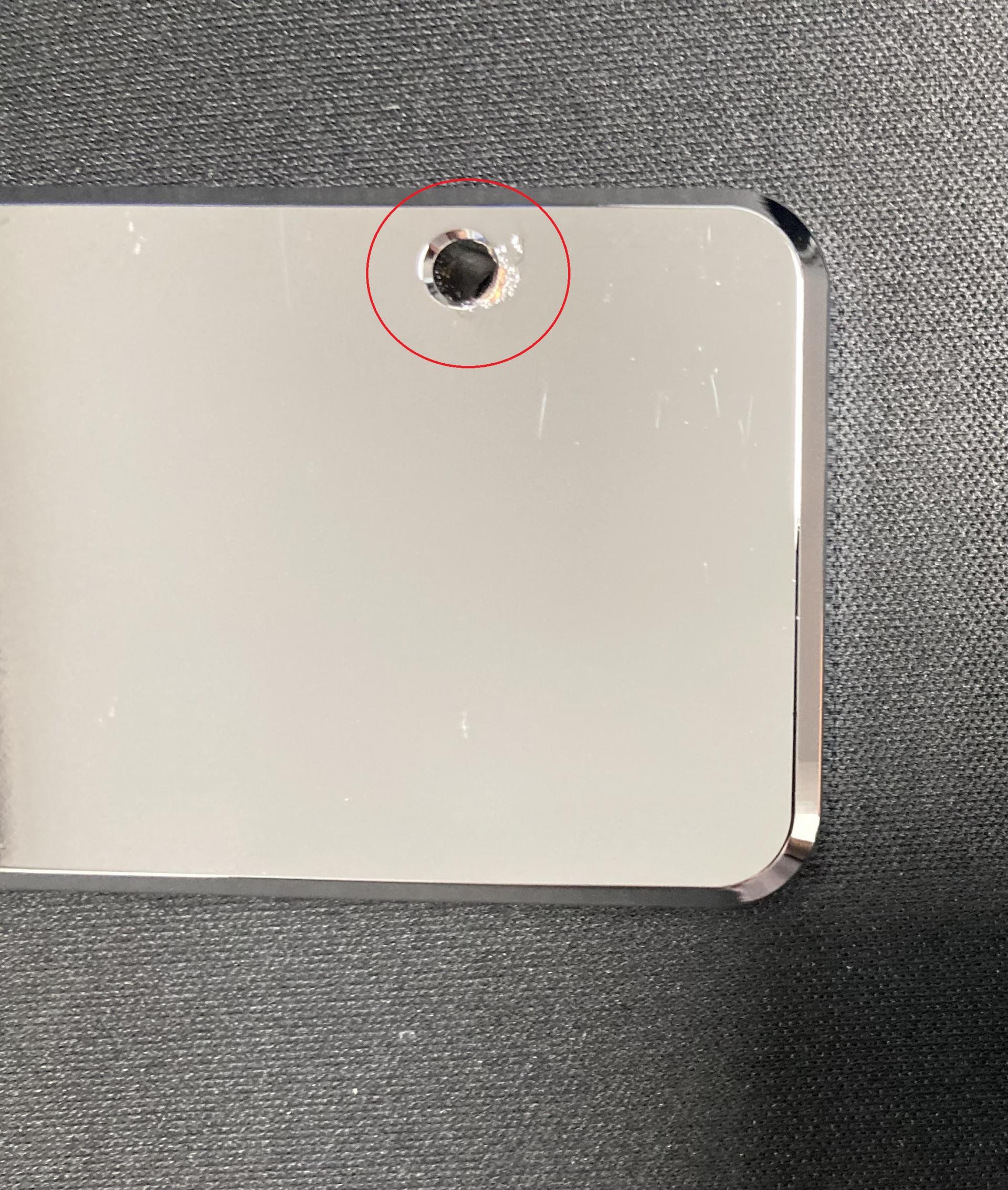 The example picture you see on up is where the hooks go on to the product during the PVD process of the metal, there is a arrange of sizes where it is visible but every product will have this mark behind it.